In Beitlandet you can almost hear the sound of silence. The farm is located in the middle of what nature has to offer, surrounded by forests and wilderness. It is several kilometres to the nearest neighbour and public road.
There has been continuous activity on the farm for almost 500 years. Cattle have been grazing and hay cultivated for centuries. This has created some of Norway's most species-rich natural pastures, hay-meadows and hay-marshlands. The latter two are endangered as there are very few of these left in Norway and the rest of the world.
We have had many species specified by scientists and other professionals so that we can document our diversity. Click here for more information regarding the reports that document the diversity of species in Beitlandet.
Examples of animals that have been reported seen, include moose, deer, roe-deer, hares, foxes, badgers, martens, squirrels, weasels, snow-mice and field-mice.
We would also like to mention that we have observed the 4 large predators found in Norway, namely wolves, bears, wolverines and lynx in the area surrounding the farm. These predators, however, are seldom visitors and there is only a minute possibility that you may get to see any of them, nevertheless, tracks are likely to be observed.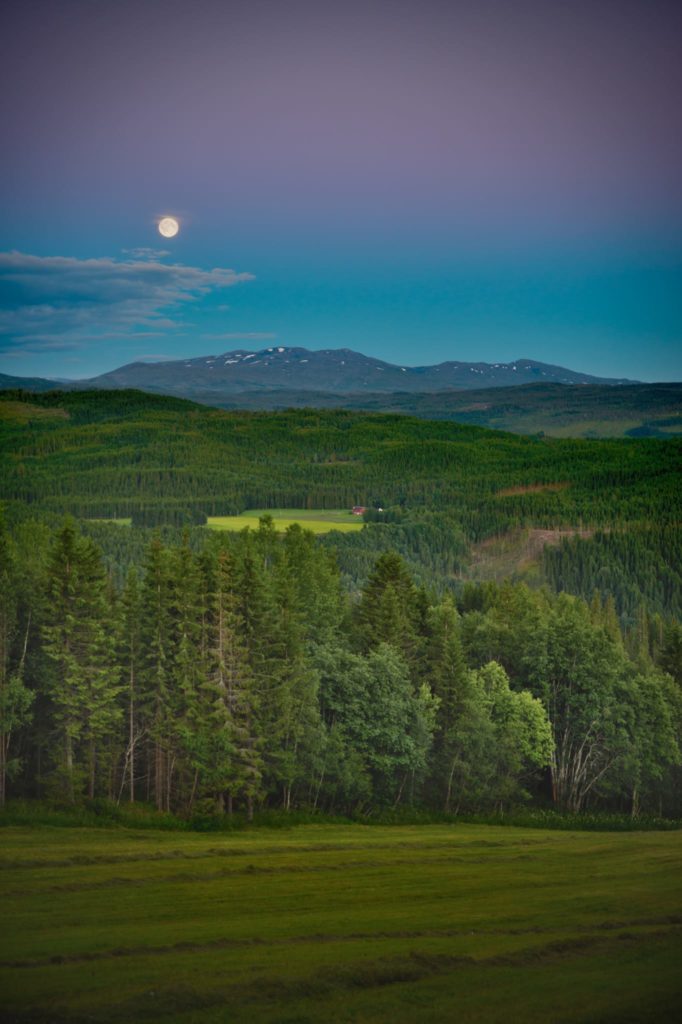 Natarium
Natarium is our registered trademark. A natarium is a nature observatory – a hideout where you can safely observe and experience wild nature. They range from a simple shelter to a more advanced photo hide.
The following types of natarium are available for our guests:
• The Summer barn – Large natarium with a wood-burner and loft
• Single natarium
• Double natarium
• Wood cabin natarium
• Mobile natarium
In addition to offering a natarium, we have several tents set up in various places. We also recommend a night out in the open, perhaps in one of our hammocks …